So many women say to me "I've always wanted to try a belly dance class!" Well, now's your chance! In the beginner belly dance class, we will work on basic belly dance technique, such as snake arms, shimmies, and figure 8's, with a focus on good posture, and graceful movements. This class welcomes women from ages
16 to 76, and every body type, and level of fitness.

In the beginner hula dance class, we will work on modern Hawaiian hula dance technique, as well as Tahitian ori dance technique, which is a great workout for the abs, hips and thighs. This class is choreography based, and each week we will learn a new choreography!

If you want to get in shape, meet like-minded women, and explore something new, come and dance with us!


Leggings or dance pants, a crop-top or form fitting
t-shirt, and ballet or jazz dance shoes are best, but
bare feet or socks are fine too.


Private lessons and professional coaching
for up and coming dancers are available at our Cumberland and Pawtucket studios, and are
suggested for students who wish to make faster progress than is possible in a group class, for those who need extra help in a specific area, or who simply prefer to learn one on one, without distractions. The rate for private lessons and coaching is $60 an hour.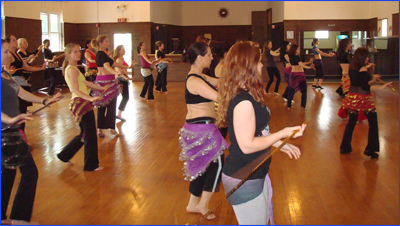 A one-hour presentation, which includes a mini-show, a belly dance lesson, and photos afterwards with Lola, for only $250 for up to 10 people, and $25 for each additional person. Coin hip scarves will be available to borrow or to purchase at the event.


Email Lola: info@loladance.com
Call Lola: 617-733-4141


"Through Lola's dance classes and guidance, I gained enough confidence and skill to transform myself from a woman who was too shy and insecure to even show her belly during class, to a confidant, self-assured woman who performed more than once in public at a restaurant as well as a student showcase. Her classes are a fun way to get some exercise, and a great way to discover each person's unique, hidden talents - I highly recommend Lola's classes!" - Kathleen S.