Lola is a second generation belly dancer, and is the only belly dancer in New England who is of Middle Eastern descent. Her mother was a belly dancer and her father is a musician from Lebanon. Lola has studied middle eastern dance ("raqs sharqi" as it's called in Arabic) in Lebanon and in Egypt, and has had the privilege of performing there as well.
Lola is in high demand with Middle Eastern clients because of her deep understanding of Arabic culture, language and music. Additionally, Lola is a New England Conservatory trained violinist. She studied and performed both classical as well as Arabic music for 15 years.
Lola's passion for music is one of the things that makes her shows stand out from the rest. She is extremely detail-oriented.
After speaking with the client, she will take the time to put together just the right music for each event. Her vast collection includes Lebanese, Egyptian, Khaleegi, Maghrebi, Greek, Persian, and Indian music, and she never uses the same set list twice. Each of her shows is completely customized for each event. She is happy to accommodate any special requests for clients who would like specific music included in the show.
Lola's shows are 100% authentic. She does not perform novelty acts with fire, daggers, or snakes; she simply uses her charisma, sense of humor, and dance ability to charm her audiences of all ages, from toddlers, to grandparents, and everyone in between.
She will have your guests up and dancing with her in no time, and will create memories that will last a lifetime!

---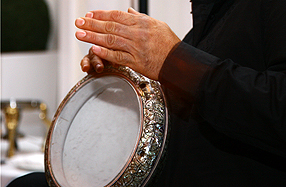 Arabic Percussion

International Entertainment is proud to offer the area's finest Arabic percussionists for live accompanment to Lola's rhythmic dances. Traditionally, belly dancers and drummers perform together to enhance the deep connection the body has with rhythm. The special interaction between dancer and drummer is irreplacable by recorded music. Also, live drum performances bring the crowd's energy levels to new heights!
Click here
to listen to the Rizk Drummers. To book Lola and her drummers for your next event, call
617-733-4141
.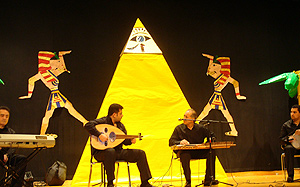 Ask us about our deluxe package, complete with a full Middle Eastern ensemble, including singers and dancers!
They are available for all types of functions, from private parties, to school programs, cultural festivals and corporate events.
---
Children's birthday parties

Let us create a unique party that's perfect for your little princess! Lola appears in costume as Princess Jasmine from Disney's Aladdin to entertain children of all ages. The party will start with a short performance, followed by a fun dance lesson. Lola will bring brightly colored coin hip scarves for all of the girls to wear for the lesson, and will end with everyone getting to take a picture with Princess Jasmine. Your daughter will remember this special birthday party for years to come.